¡Bienvenidos!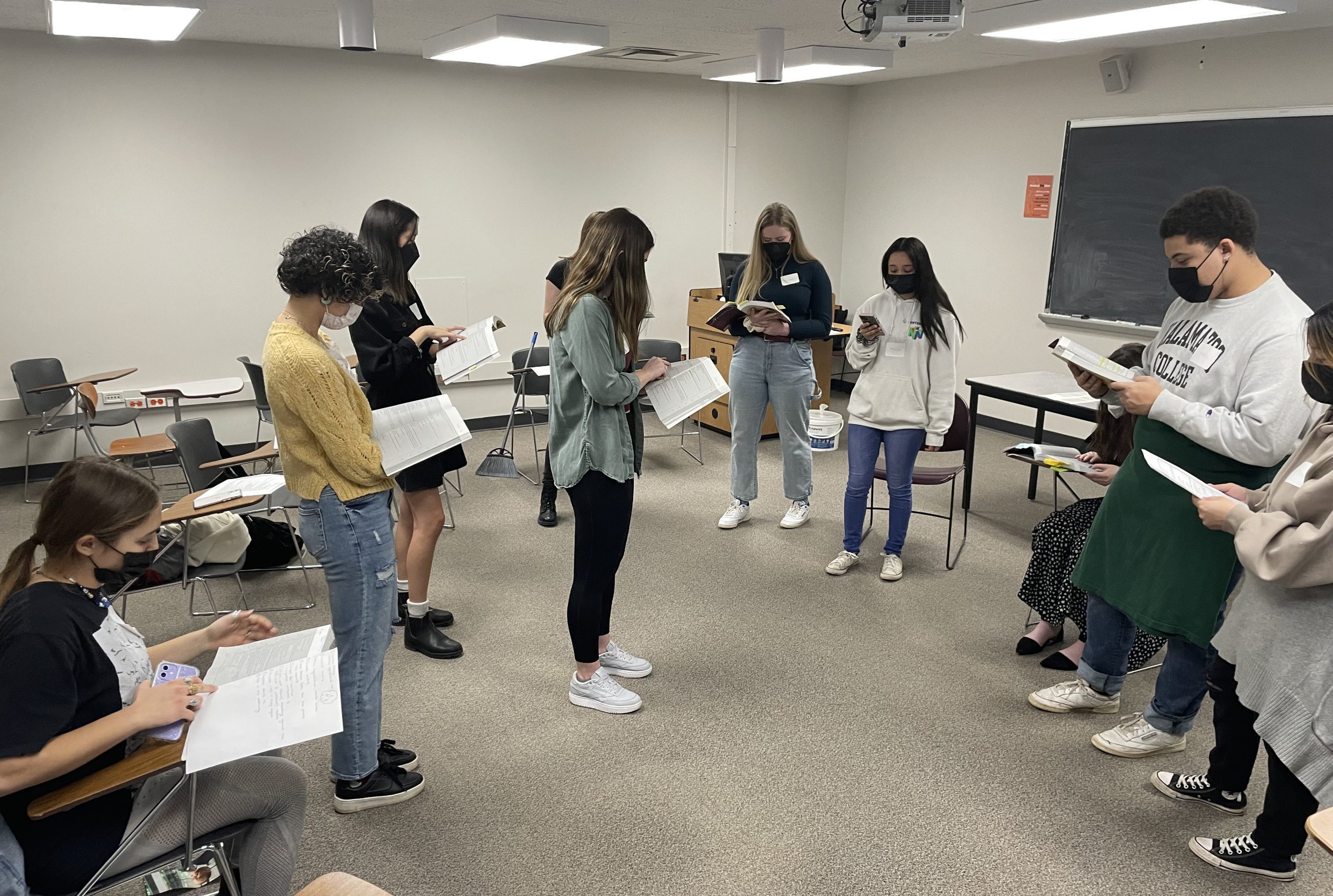 The Spanish program offers courses in language, literature, visual culture, and linguistics, which are complemented by study abroad programs in Chile, Costa Rica, Cuba, Ecuador, México, and Spain. In addition, at the intermediate language level, students can take courses such as Business Spanish, Culture of Health and Disease in the Hispanic Community, Teaching Spanish as Second Language, and Advanced Conversation. In collaboration with the Center for International Programs, the Department offered for the first time an experiential learning faculty-led course in the Dominican Republic in fall 2019.
The Department fosters on-campus extra and co-curricular activities aimed to improve language skills and encourage the practice of Spanish. These opportunities include an annual film series open to the greater Kalamazoo community, language labs and cultural activities led by teaching assistants from Ecuador, Mexico and Spain, and membership in Sigma Delta Pi, the National Collegiate Hispanic Honor Society.
Students who major in Spanish often combine their studies with other disciplines in the natural sciences and humanities. Our graduates pursue careers in diverse fields including translation, interpretation, music, high school and college instruction, science, publishing, international trade, international banking, foreign service, among others.
"My K education was instrumental for preparing me for life beyond college. My studies at Kalamazoo College taught me to think critically and consider various perspectives when confronted with a problem. My English and Spanish majors have given me excellent language skills (reading, writing, etc.) that are vital to my job at a publishing company."